What is the Inflation Reduction Act?
On August 16, 2022 President Joe Biden signed the Inflation Reduction Act (IRA) into law. The purpose of the IRA is to help alleviate inflation by lowering the costs of some prescription drugs, reducing the deficit, and halting global warming. In regards to climate change, the IRA invests $369 billion in clean energy sources and technologies that improve energy efficiency.
How does this relate to me and my HVAC?
Part of this includes offering significant rebates and tax incentives to homeowners who purchase heat pumps. In fact, with the IRA many American homeowners will be eligible to receive a FREE heat pump to heat and cool their homes in 2023!
What is a Heat Pump?
More efficient than a furnace and ac compressor, a heat pump is an appliance that warms and cools your home. When used properly, they utilize less energy and save users money.
How does a heat pump work?
Heat pumps transfer heat from one place to another by different heat or air sources. In the colder months, heat pumps will pull heat from outside the home and transfer it inside the home. Whereas in the warmer months, heat pumps will take the hot air inside the home and transfer it outdoors. While older heat pumps used to struggle during the colder months, new technologies allow heat pumps to work efficiently in up to -10 degrees Fahrenheit.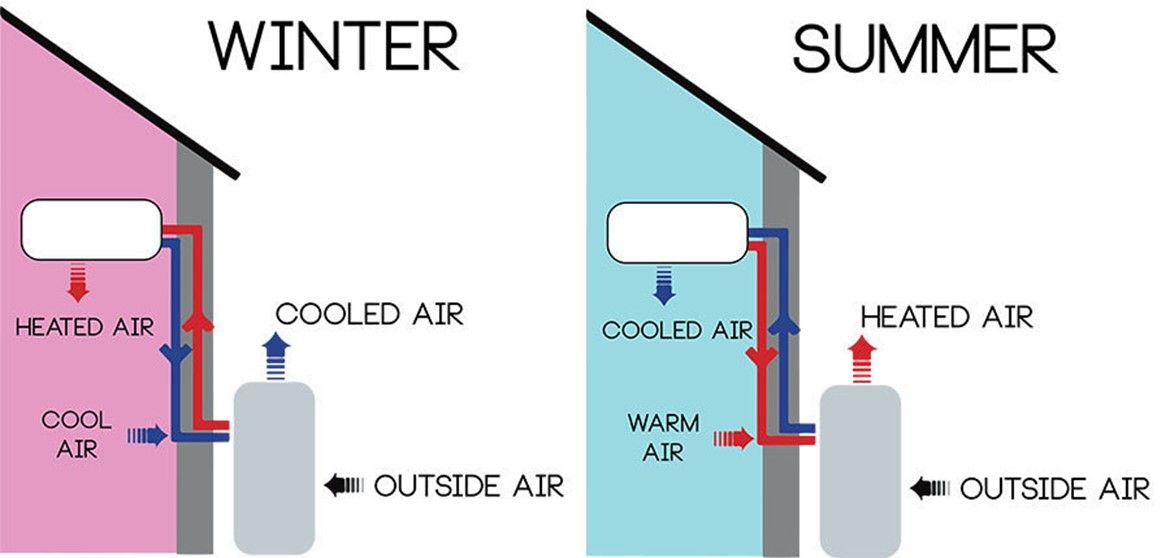 Why heat pumps?
You may be asking yourself, "Why a heat pump?" In a government move to steer consumers away from products that burn fossil fuels, including gas, they have incentivized the purchase of a heat pump in 2023 by implementing the High Efficiency Electric Home Rebate Act (HEEHRA). Below are a few more benefits to switching over to a heat pump system.
Cost savings: An Ac and heater combined, you'll only need to purchase a heat pump, versus and furnace AND ac.
Lower utility bills: Heat pumps run more efficiently than traditional furnaces. That's good for the environment and your monthly bills.
Better air quality: Many heat pumps have dehumidifying and air filtering capabilities, improving your home's air quality while heating or cooling.
Improved safety: Heat pumps do not have potential gas leaks, or risk of dangerous carbon monoxide.
Less noise: Heat pumps typically run more quietly than the traditional furnaces and ac's
How do I qualify for the IRA heat pump rebate?
The IRA works as follows, if your household income is 80% below your area's median income, you receive the maximum rebate, covering your heat pump at 100% up to $8,000. If your household income is 81-150% of your area's median income, you'll receive up to 50% of the heat pump's cost. If you make above 150% of the area's median income, you may still qualify for a 30% tax credit with a maximum of $2,000 towards your heat pump installation.
How can I get a heat pump and when do rebates start?
If you are interested in taking advantage of this wonderful incentive from the IRA, the first thing you need to do is contact our office to have one of our highly skilled comfort specialists come out to your home free of charge to assess your individual needs and provide you with options for replacement. While information about the heat pump rebates are not readily available as of yet, they are expected to be from the state government by spring of this year. This is also when the tax credits will likely go into effect as well, so save your receipts to declare them on your next years tax return.
Don't waste time, get in line, and CALL US TODAY!