Daikin Dealer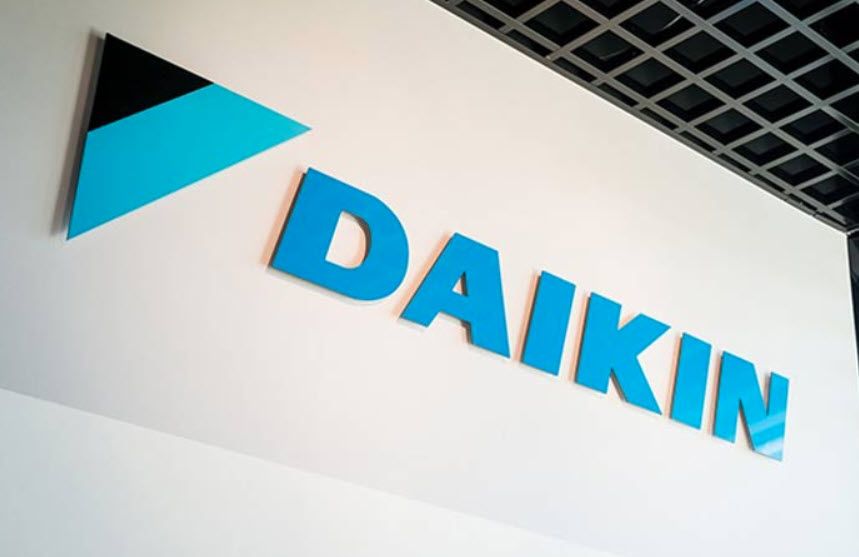 Daikin is considered the largest HVAC manufacturer in the world. For 95 years they've built countless air conditioning and heating systems. Their innovative technology and continually looking forward is what has made them what they are today. Their products are manufactured in the USA. Daikin's warranty is known to be one of the best with 12 years parts and 6 or 12 years for unit replacement, depending on the system and application.

Becoming a Daikin dealer requires meeting strict criteria from the company. We at Vital Air are proud to say we have met that criteria and are able to offer and install Daikin products. They provide high-quality air conditioning and heating solutions for residential and commercial properties. Contact us today to see how a Daikin product can benefit you.
Daikin Air Conditioning Units
If you're in the market for a new air conditioner, having a consultation with one of our technicians will get you started. Daikin air conditioning units are energy efficient and have great warranties. You may be experiencing issues keeping your home cool and already own a Daikin. We can take care of any AC repairs that arise. Having a properly maintained Daikin air conditioning unit will provide peace of mind and regular maintenance will increase the life of your unit. Vital Air technicians are experienced and trained on all Daikin's products.
Daikin Heat Pumps and Gas Furnaces
You may be considering what type of heating system do I need. Our team at Vital Air can help you navigate the different types to find the best solution for your heating needs. We offer Daikin heat pumps which can be used with an air handler to provide both heating and cooling for your home or business. Daikin heat pumps deliver heat in outside temperatures as low as -13 degrees according to their website. In the Atlanta area heat pumps are a good source of heat since we don't get below zero temperatures.
Daikin gas furnaces are engineered with a heat exchanger which is constructed from tubular stainless steel. The technology keeps improving, providing better energy efficiency for all their furnaces. Daikin has a high customer satisfaction rating which is why we have added them to our heating and cooling solutions. So if you are in the market for a new installation or heating repairs in the Atlanta and surrounding areas our technicians are qualified and experienced to handle all types of heating issues that may arise. Contact us today.